CHANEL ALLURE HOMME SPORT Eau De Toilette Spray - Unleashing Your Inner Confidence
Jan 9, 2020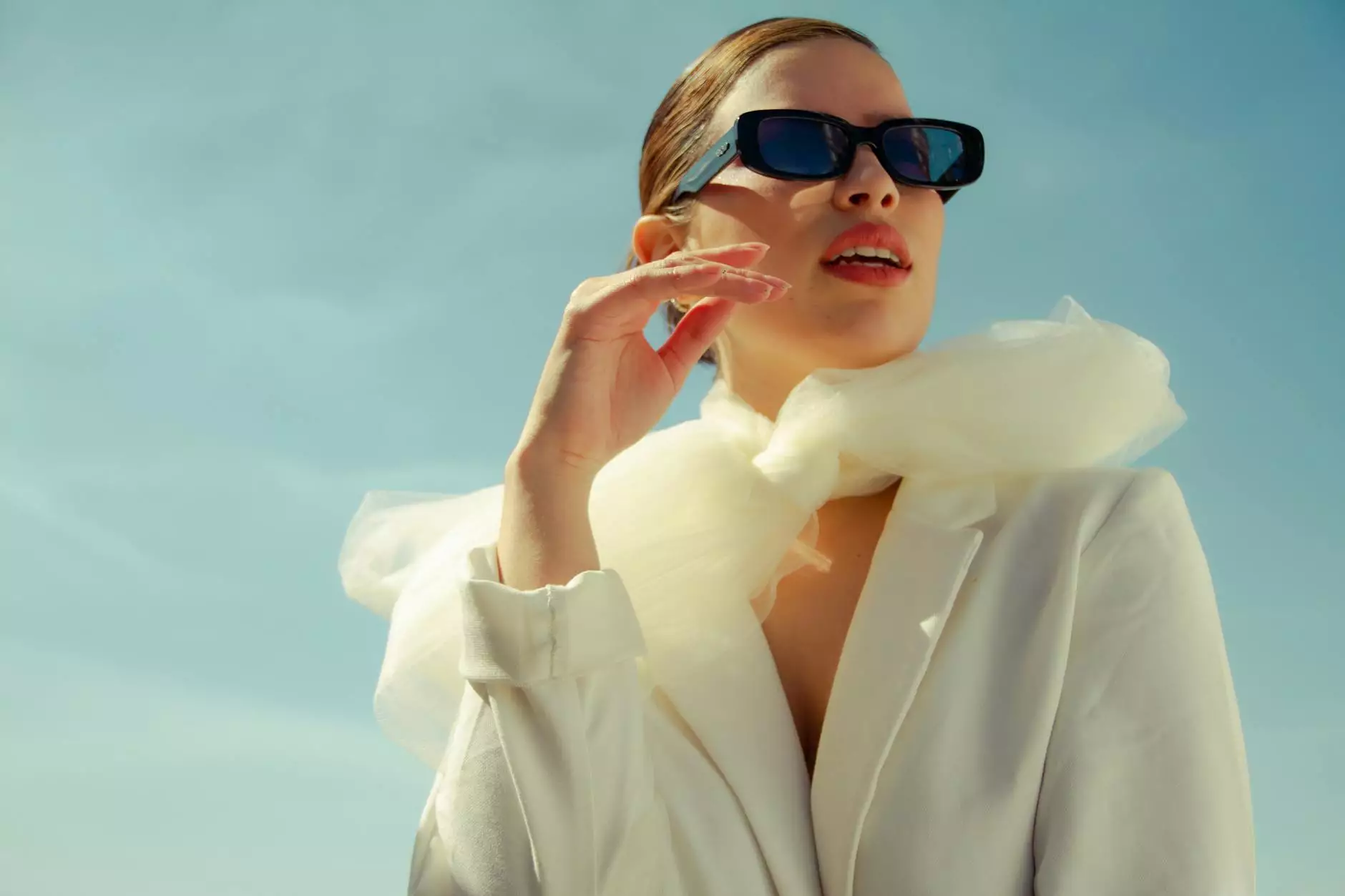 Elevate Your Scent Game with CHANEL ALLURE HOMME SPORT
Welcome to Good Price, your go-to online shopping destination for the finest luxury products available. We are proud to introduce the CHANEL ALLURE HOMME SPORT Eau De Toilette Spray to our esteemed customers. Designed for the modern man who exudes confidence and style, this fragrance is guaranteed to leave a lasting impression. With its captivating blend of notes, CHANEL ALLURE HOMME SPORT has become a favorite among fragrance enthusiasts worldwide.
The Art of Scent
CHANEL, the revered fashion house renowned for its timeless elegance, brings you yet another masterpiece in the form of ALLURE HOMME SPORT Eau De Toilette Spray. Crafted by expert perfumers, this fragrance captures the essence of power, vitality, and sensuality. The carefully selected notes blend harmoniously, evoking a feeling of freshness and energy.
Unleash Your Confidence
CHANEL ALLURE HOMME SPORT was created for the modern man who embraces his individuality and projects confidence in everything he does. This fragrance opens with invigorating top notes of grapefruit, aldehydes, and orange that provide a burst of freshness, awakening your senses from the very first spritz.
The heart of the fragrance comprises of spicy and aromatic notes such as black pepper, neroli, and elemi resinoid. These elements add depth and complexity to the composition, ensuring an unforgettable olfactory experience that lingers throughout the day.
The base notes of tonka bean, white musk, and sandalwood give CHANEL ALLURE HOMME SPORT its distinctive allure. These warm and sensual accords create a long-lasting trail that captivates those around you, leaving a lasting impression wherever you go.
A Versatile Fragrance for Every Occasion
Whether you're heading to a formal event, a casual outing with friends, or a romantic dinner date, CHANEL ALLURE HOMME SPORT is the perfect companion. Its versatility makes it suitable for any occasion, allowing you to make a lasting impression no matter the setting.
Why Choose Good Price?
At Good Price, we understand the importance of quality and authenticity when it comes to luxury products. That's why we take pride in being the trusted online store for discerning customers who seek only the best. When you purchase the CHANEL ALLURE HOMME SPORT Eau De Toilette Spray from our store, you can buy with confidence, knowing that you are receiving a genuine product that will exceed your expectations.
In addition to our commitment to authenticity, we also offer competitive prices on all our products, ensuring that you get the best value for your money. Our secure and user-friendly online platform guarantees a hassle-free shopping experience, and our dedicated customer support team is always ready to assist you with any inquiries or concerns you may have.
Experience the allure of CHANEL ALLURE HOMME SPORT Eau De Toilette Spray by adding it to your fragrance collection today. Elevate your scent game and embrace your inner confidence with this captivating fragrance. Trust Good Price to fulfill all your shopping needs, and enhance your online shopping experience with us.